Welcome to the PAX Trade Fair 2020! We just can't do without a fair feeling. So we simply set up our booth here in Wardenburg for you - in the original size. With just one click you can browse through the PAX universe. From the bicycle bag to the height rescue equipment to our enormously versatile emergency backpacks - everything is on board. Have fun clicking. And here comes the best - our PAX 2020 trade fair does not only last three days. We present new videos and promotions to you throughout the whole summer.
The latest PAX product videos on Youtube
Here you can see the brand new PAX product videos in an overview. You can also find them directly in our online booth. We will add more recent videos on a regular basis.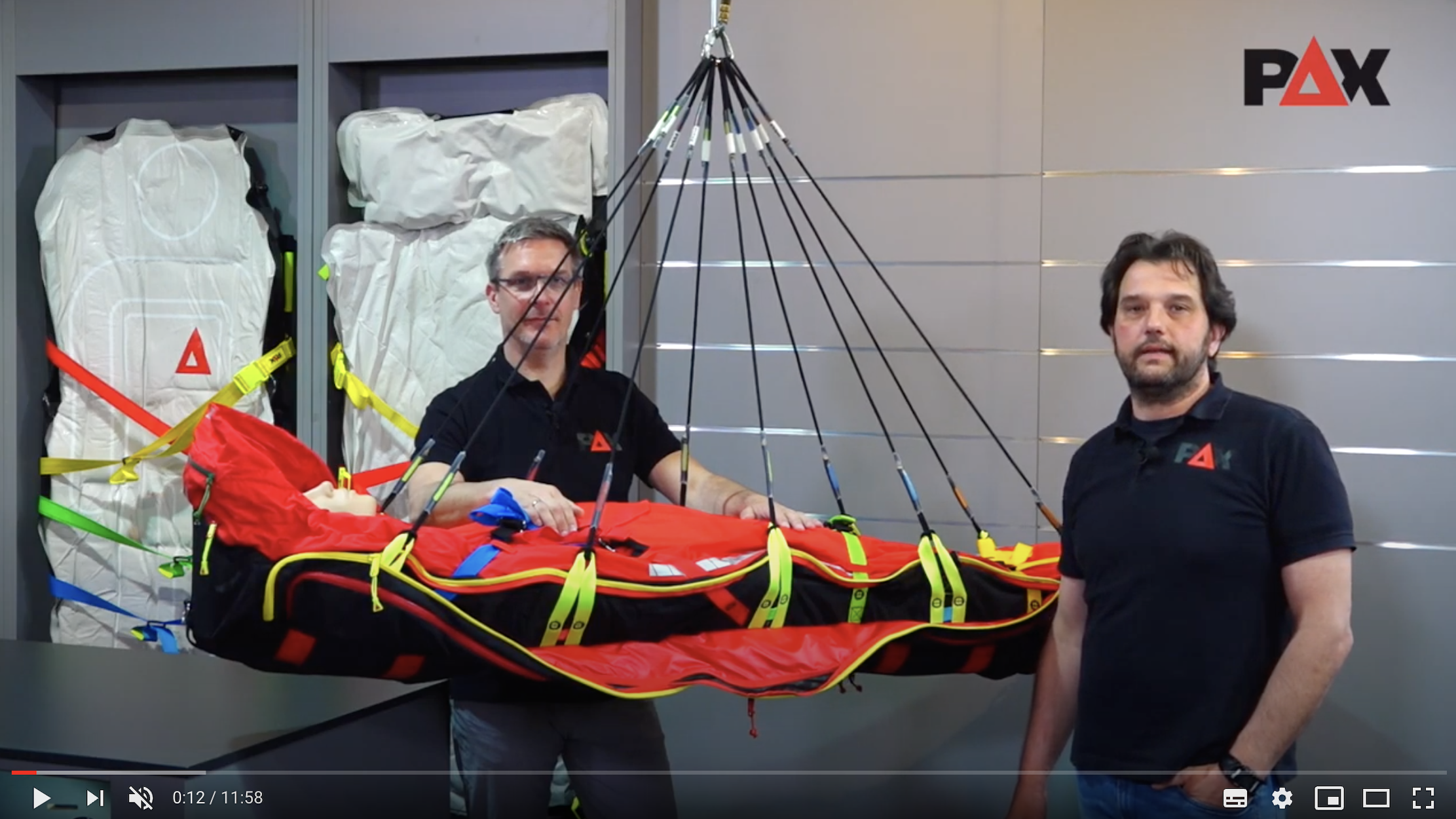 PAX Rescue bag Air Zermatt. Optimal equipment for air rescue - developed together with MK-Med Medizintechnik and Air Zermatt.
View video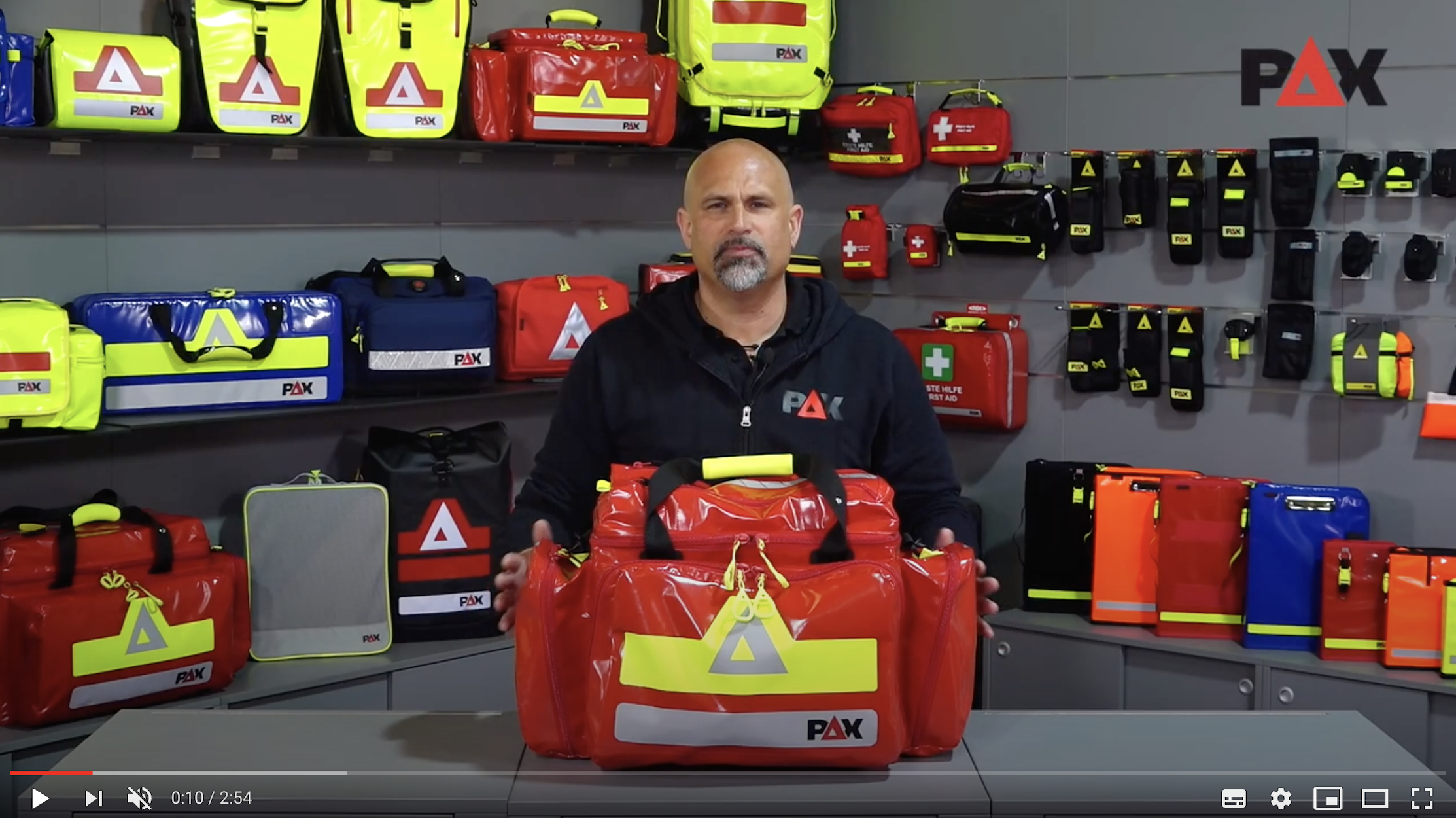 PAX Emergency bag Dresden. This carrying and shoulder bag is an enormously flexible alternative to the popular emergency backpacks.
View video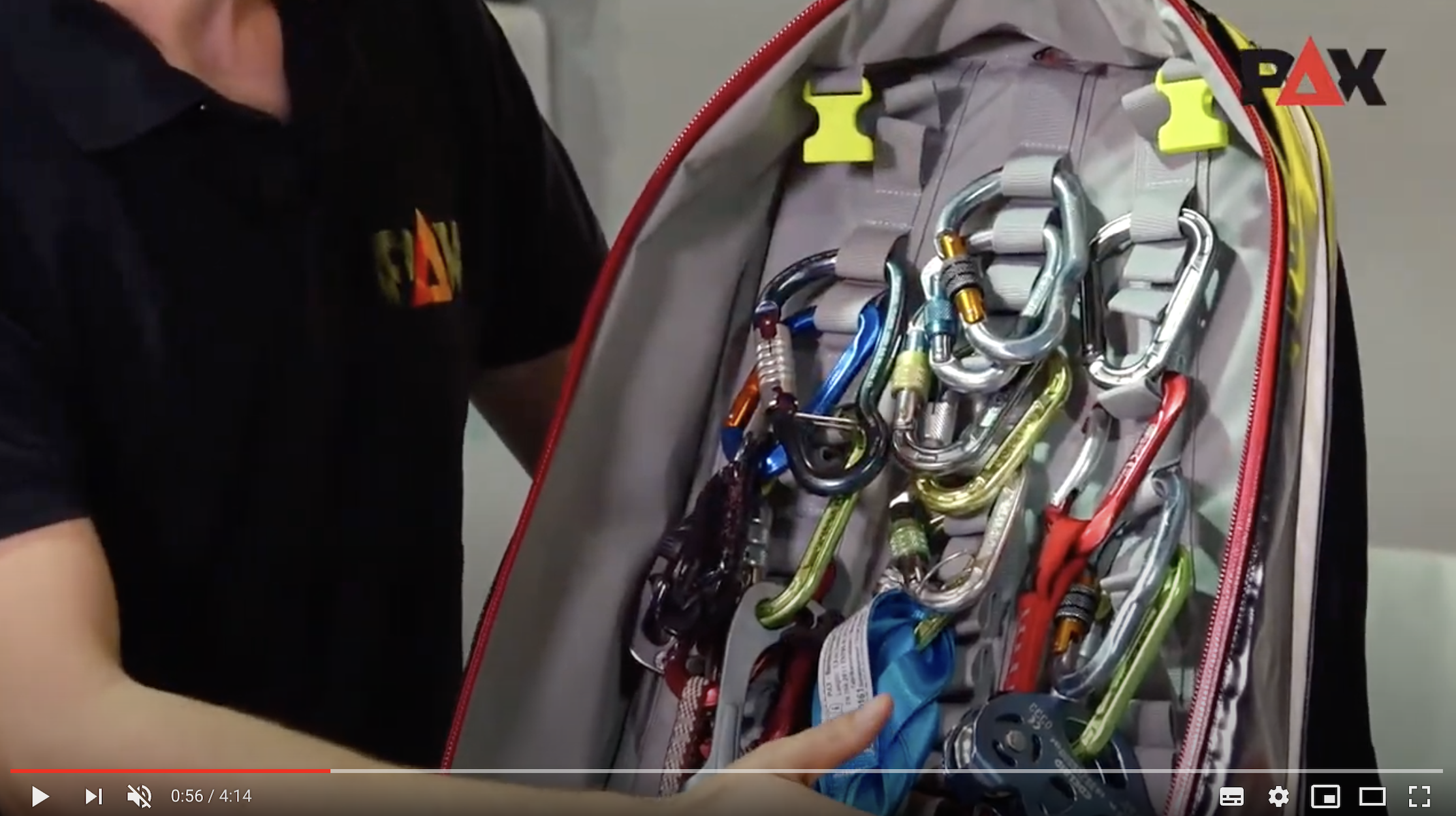 PAX Height rescue material backpack. You carabines and co. can be arranged really well in this operational backpack for height rescue.
View video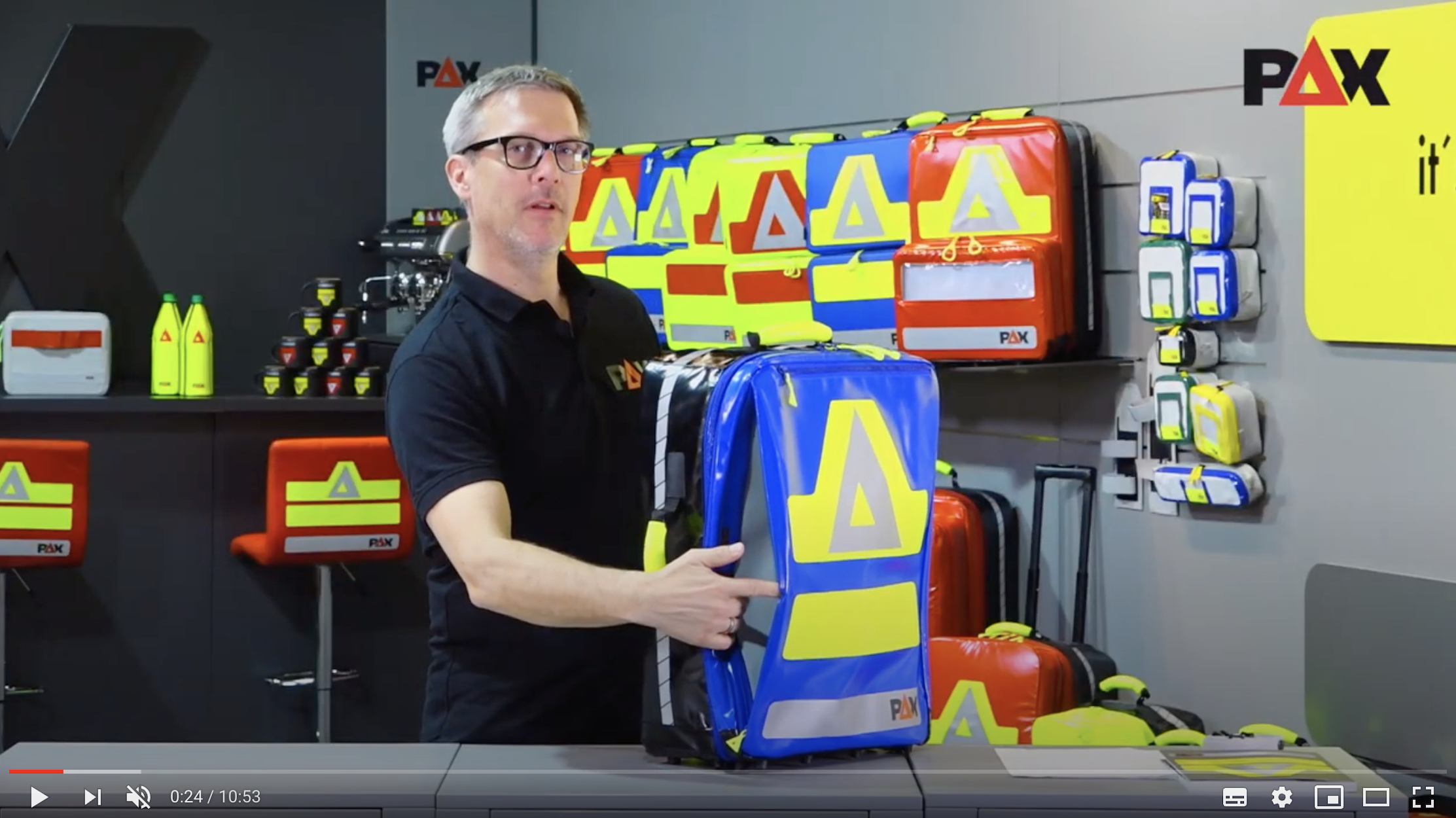 PAX Wasserkuppe. The classic among the emergency backpacks - in more than ten different variants. A true PAX service provider.
View video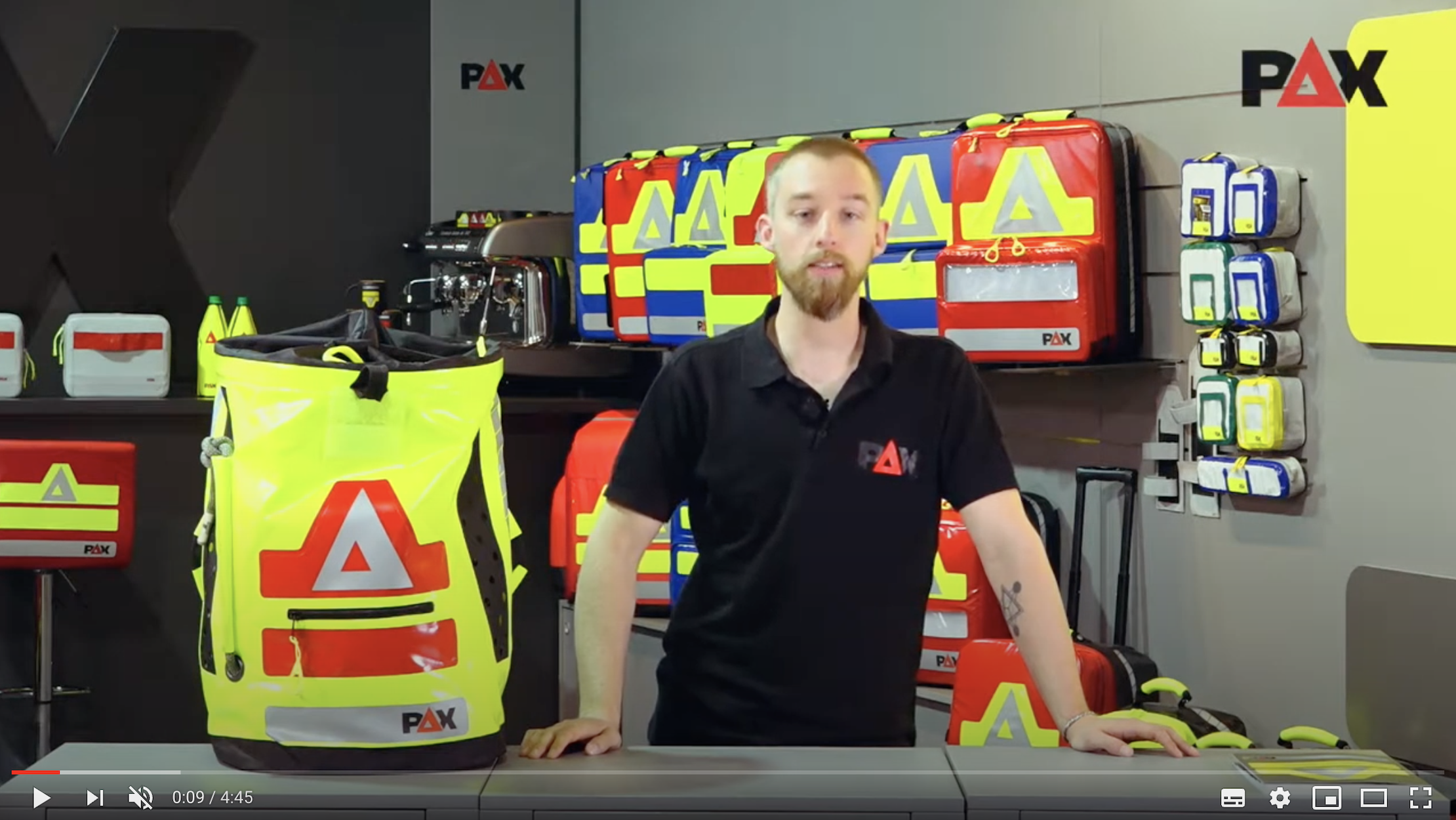 PAX Height rescue rope backpack. Up high and 100 meters of rope right with you - our indispensable tool for height rescue.
View video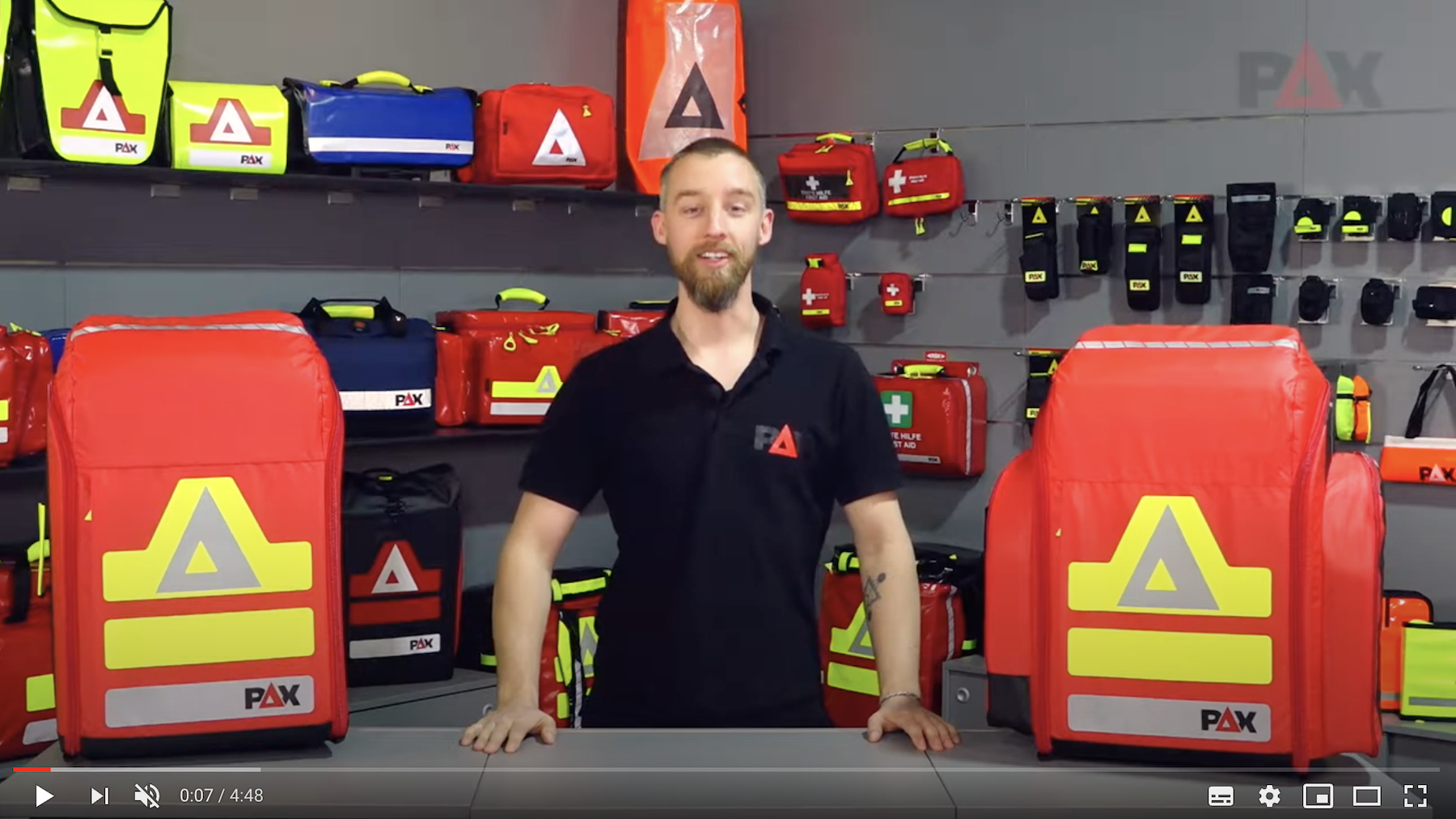 PAX Flight Medic. Thanks to the access from above backpacks are the perfect solution for confined space in rescue helicopters.
View video
We are happy to be at your disposal in a personal conversation via Skype. Please let us know your personal appointment request. We will then contact you with the confirmation at short notice. Please use the message box for this purpose. We offer personal advice via Skype. A telephone consultation is also possible, of course.
The personal consultation appointments are possible weekdays from 9 a.m. to 6 p.m.
Make your personal Skype appointment now