Compact PAX doctor's bag. It is conveniently opened and closed by a magnetic twist lock. On the front side you find a pocket with organizer function and enough space for a card reader (incl. printer) and an extra tablet compartment. The pocket on the back is ideal for storing documents and the like.
Comes without contents!
Picture similar!
Delivery time
4 - 5 Tage (Bei Verfügbarkeit)
---
Features
This product is supplied with shoulder straps included in delivery volume

Product is fully reinforced and padded
The mobile doctor's office in a compact format
Our doctor's bag M is ideal for mobile use. Whether for home visits or other events outside the practice - the extremely lightweight but sturdy and resistant material, the clearly arranged division as well as the many practical features make it a valued companion within a very short time.
Innovative lock system
Optically based on the classic Bollmann bag, the doctor´s bag M offers enough space to quickly accommodate the complete medical equipment for mobile use. The innovative magnetic screw lock in the lid allows quick opening and closing of the main compartment, which can also be closed by a zipper. When the main compartment is open, the lid can be stowed in the `hidden' compartment behind the document pocket, so that it does not interfere during use. In addition, a business card compartment and loops for pens, examination light, fever thermometer etc. are accommodated within easy grasp in the inside of the lid.
Flexible main compartment
The spacious main compartment folds open to both sides, allowing direct access to the contents. The division is extremely flexible – the separator system in the first compartment is individually adjustable, in the second compartment there is a removable organizer with transparent compartments and various loops for medicines, bandages, tourniquets and the like. It is attached to the bottom at two ends and can be removed either completely or up to just above the main compartment opening, secured by Velcro straps
Practical outer pockets
The 2 practical outer pockets provide additional storage space and a clear layout. The front pocket includes an organizer for cell phone, pens, markers and the like as well as a separate tablet compartment including a safety strap. The pocket at the backside offers enough space for documents and folders.
Lightweight and easy to carry
Our doctor's bag M comes in the extremely durable Dura material, which is characterized by its light weight, smooth surface as well as its good abrasion resistance and disinfectability. The ergonomic carrying handle and the optionally available shoulder strap guarantee a pleasant carrying comfort on the way.
Comes without contents!
Picture similar!
Dimensions
Made to use
This product is designed for daily use
Downloads
Materials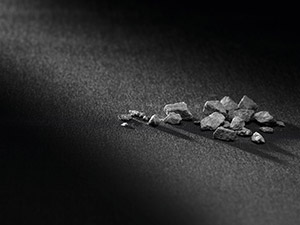 d
Pax-dura
It withstands and withstands and withstands and withstands – and withstands! PAX Dura feels at home in any inhospitable area and is extremely uncomplicated. If PAX Dura was a piece of clothing, it would be a blue jeans. (By the way, it feels like that.)
siehe mehr
Please do not exceed the text areas marked by the green borders