Due to its slim design, the PAX Flight medic M handles even very tight space conditions, such as in flight or mountain rescue, without a problem.
Delivery without inner pockets!
Delivery time
4 - 5 Tage (Bei Verfügbarkeit)
NewOptional configuration!
---
PAX Flight Medic M - 2019
Flight Medic x 2
We offer our Flight Medic rescue backpack in 2 different sizes which only differ in the fact that the Flight Medic L has 2 side pockets and the version in size M does not.
Super access even in confined spaces
As the name suggests, our Flight Medic backpack was originally designed for use in aircraft. Due to its slim design, it handles even very tight space conditions, such as in flight or mountain rescue. Of course, its applications are not limited to confined spaces, it is equally suitable for all other locations.
Inner values which really count
The contents of the PAX Flight Medic are easily accessible. Its main compartment has a fully circulating zipper. This makes it possible to open the entire backpack or only a part of it, just as required. You can attach your inner pockets to the intended Velcro strips. The loops and slot compartments provide additional storage space for your deployment equipment. The top compartment can be opened from outside and inside, this way you have access to the main compartment from both sides.
Safe storage
On the front you find a `hidden compartment' for e. g. documents or a stifneck colar. On the back are our interchangeable ergonomic shoulder straps, which can be stored space-saving in the specially designed compartment. Thus they are not in the way while operating on the patient.
As with all our products, you can rely on the proven PAX quality for the materials used, always according to our motto `it's all about performance'.
Delivery without inner pockets!
Dimensions
Made to use
This product is designed for daily use
Downloads
Materials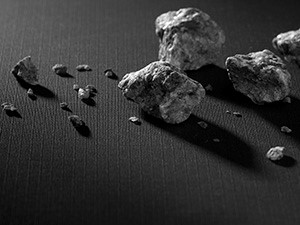 RIT
Pax-RIP Tec
PAX-Rip Tec is our new and extremely abrasion resistant material, which we use for lightweight backpack solutions. Fabric: Polyamid with PU coating on both sides. Weight: 246 g/m²
see more
Kundenbewertung
Deine Meinung ist uns Wichtig!
---