PAX Inner Pouch FT - Magnet
Transparent lid, fixation with magnets, great for disinfecting, available in many colours, and also a double zipper: With the PAX inner bag FT - Magnet, your PAX bag is kept in order
Delivery time
4-5 Tage (Bei Verfügbarkeit)
---
PAX Innentasche FT - Magnet, grün
The system for your order
Transparent lid, fixation with magnets, great for disinfecting, available in many colours, and also a double zipper: With the PAX inner bag FT - Magnet, your PAX bag is kept in order. So that you can open the inside pockets quickly, we have equipped the smooth-running zipper with easy-grip extensions.
Clear view, clearly labelled
A quick glance is enough to grasp the contents of the bag. You can mark the inside pocket with the business card compartment in the transparent lid, which is accessible from the inside. In addition, the colour codes ensure clarity. Simply indicate the desired colour code with your order.
Fixed with magnets, easy to clean
We are proud of this: Our PAX inner bag FT - Magnet does not need any velcro and fleece. With them no dirt can get caught in fabric overhangs or seams. So you can easily clean and disinfect your transparent inner bag. It is compatible with all common disinfectants.
The PAX inside pocket FT - Magnet fits into the PAX backpacks Magnet.
Picture similar!
Dimensions Downloads
Materials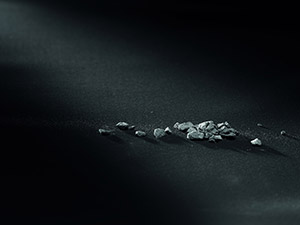 r
Pax-treme
PAX-Treme ist ein Gewebeverbund aus verschiedenen, hochkomplexen Polymeren und einer sehr widerstandsfähigen Beschichtung. Zusammen ergibt das ein hochfestes und unverwüstliches Material. 
siehe mehr
Kundenbewertung
Deine Meinung ist uns Wichtig!
---