PAX Leader Identification Vest – multipurpose
2 Funkgerätehalterungen, die Sicherungsschlaufen sind längenverstellbar, Halteschlaufen für die Antennen, Klemmschlaufen für die Mikrofone im Schulter- und Brustbereich, 2 Brusttaschen für DIN A6 Notizblöcke, Brust- und Rückenflausch für Klettschilder. Die Weste wird mittels Klett am Jackenflausch gehalten. Der Umfang ist regulierbar. Ausrüstung: flammhemmend nach EN 533 Index 1
Delivery time
4 - 5 Tage (Bei Verfügbarkeit)
---
PAX Leader Identification Vest – multipurpose, purple
Für jede Führungsfunktion die passende Weste
Sie hat sich bereits in vielen, vielen Einsätzen bewährt: die PAX-Kennzeichnungsweste für Führungskräfte. Du erhältst sie in verschiedenen Farben, abgestimmt auf die Funktionen von Atemschutzüberwachung bis Zugleiter. Alle Westen sind umlaufend mit Reflexmaterial ausgestattet. Am Brust- und Rückenflausch kannst du Namensschilder oder Koller anbringen. Auf den Rückenflausch passen auch Doppelreihenklettschilder.
Alle Westen sind flammhemmend ausgerüstet nach EN 533.
Eine gute Verbindung: zwei einstellbare Funkgerätehalter
Auf der Front der Weste haben wir zwei Funkgerätehalter angebracht. Du kannst ihre Größe passend aufs Funkgerät einstellen. Die Gummilitze mit Druckknopf sorgt dafür, dass die Geräte nicht aus dem Halter rutschen. Die Antennen fixierst du mit dem darüber liegenden Antennenhalter. So bleibst du nirgends hängen, wenn du in Bewegung bist.
Klemmschlaufen und große Taschen
Deine Sprechgarnitur befestigst du an einer der verschiedenen Klemmschlaufen auf der Schulter oder in Brusthöhe. Schreibblöcke im A6-Format, Stifte und andere Utensilien verstaust du in den beiden Klapp-Brusttaschen.
Die sitzt super, auch wenn du rennst
Schlackern oder rutschen? Da haben wir was gegen. Du kannst die Führungskräfte Kennzeichnungsweste an deine Größe anpassen. Dazu verstellst du die innenliegenden Gurtbänder an beiden Seiten. Mit dem Reißverschluss kannst du die Weste bequem und sicher schließen.
Im Lieferumfang ist eine Aufbewahrungstasche mit Farbcodemarkierung enthalten.
Dimensions
Downloads
Materials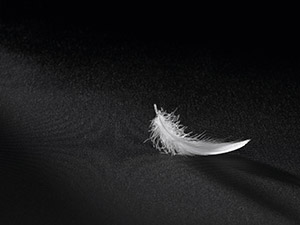 l
Pax-light
It is called Light due to the fact that we use it everywhere where sleaziness is required
see more
Kundenbewertung
Deine Meinung ist uns Wichtig!
---
Please do not exceed the text areas marked by the green borders