This Diaper Bag offers everything you need for the "first aid" of your little ones when the way, including a bottle warmer and changing mat.
Delivery time 30days
Delivery time
4 - 5 Tage (Bei Verfügbarkeit)
The coolest Diaper Bag in the world
You can't start early enough with PAX. That´s why you should get a My First PAX Diaper Bag for the "first aid" of your little ones! We deliberately left out the flowers and teddy bears, but you will find plenty of the usual special PAX details like clear compartments, a changing mat made of PAX-Tec with a cuddly fleece side, a thermos pocket, a key ring and velcro straps to attach the bag to the stroller. Daylight yellow details add to the look.
Diaper change where ever you want to (or have to)
Anyone travelling with a baby quickly realises that you can end up changing diapers in the most unusual places. Its not a problem when you have the cleaver My First PAX Diaper Bag on hand with its velcro, zipper and slip-in pockets. With these you can easily organise plenty of diapers, wipes, changes of clothes (its always advisable to have an emergency onesie handy), pacifiers and "keep baby's hands busy" toys – then you only need to keep their incredibly nimble feet out of the action during diaper changing.
Changing Mat and Bottle Warmer
The durable changing mat is made from waterproof PAX-Tec and cuddly daylight yellow fleece. It can be easily washed in the washing machine in case of a "code brown" or other emergency. The bottle warmer is also daylight yellow and equipped with a loop and carabiner. The Diaper Bag has a comfortable handle, a shoulder strap and of course, velcro loops to attach it to the stroller.
So, you want to order a Diaper Bag?
A baby need 10 months, but PAX only needs 4 weeks. When you order your Diaper Bag you can choose from different lid colours, or you can leave this option open. 
The birth of the My First PAX Diaper Bag
As is so often the case in a young company, we are always very excited when a colleague welcomes a new addition. What could be better than equipping them with the most appropriate bag?
In recent years this has spawned the creation of this very unique and different product. And after Facebook told us of your wish for a Diaper Bag, we put together all our ideas and then came the birth of My First PAX. We hope you love our new baby as much as we do!
Dimensions Downloads
Materials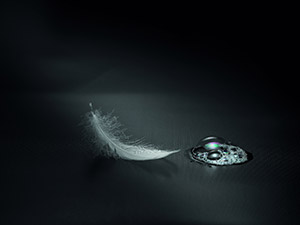 t
Pax-tec
The PAX-Tec material is a mixture of polyester fibers which are extremely resistant against mechanic impulses and polyurethane which is responsible for the smoothness of the fabric. In addition to that it is free of Latex and PVC.
see more
---
Reviews
Your opinion is important to us!