We were asked to develop a typical PAX Rescue Bag and of course we had a ton of ideas. Our PAX rescue bags do not use Velcro, making them easier and safer to use than most similar products. 
Image similar.
Delivery time
ca. 30 Werktage
---
Features
Product is conform with the applicable EU regulations

Product is a medical device and compliant with EU Regulation 2017/745 - MDR
The PAX Rescue Bag RTS AIR is distinguished by the consistent omission of Velcro in order to protect the safety-relevant ropes and straps for winching. With the all-round zip, the PAX Rescue Bag RTS AIR can be operated by only one person, even in adverse conditions. The internal lacing system in the head area and the colour-coded compression straps allow the PAX Rescue Bag to be quickly adjusted to the patient. The redundantly designed loop system for attaching the hanger to the helicopter for transport as an external load provides extra safety. Vertical rescue or abseiling is also possible and permitted. All loops and ropes are safely stowed in pockets.
The PAX Rescue Bag RTS AIR is tested according to the requirements of EUROCAE ED-14G / RTCA DO-160G for Loose Equipment and fulfils the "Category U2 - Unknown Helicopter Frequencies". The tests have been carried out according to DIN EN 60068-2-64:2009 (vibration test) and DIN EN 60068-2-27:2010 (shock test) in the test laboratory TÜV SÜD.
The PAX Rescue Bag RTS AIR can therefore be used in flight operations without further verification.
Dimensions
Made to use
This product is designed for daily use
Downloads
Materials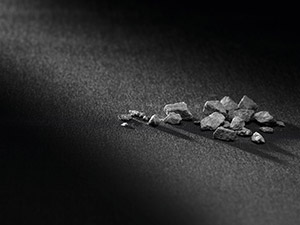 d
Pax-dura
It withstands and withstands and withstands and withstands – and withstands! PAX Dura feels at home in any inhospitable area and is extremely uncomplicated. If PAX Dura was a piece of clothing, it would be a blue jeans. (By the way, it feels like that.)
see more
Kundenbewertung
Deine Meinung ist uns Wichtig!
---