PAX Wasserkuppe L-ST Magnet
This Wasserkuppe with 3 side pockets can be variably divided. It is suitable as a 2-backpack system.
The magnetic system for the inner pouches makes it easier to clean and disinfect.
Comes without center panel and inner pouches!
| Colours | Material |
| --- | --- |
| dark blue | PAX-Tec |
| high-viz yellow | PAX-Plan |
| red | PAX-Tec |
Delivery time
4 - 5 Tage (Bei Verfügbarkeit)
NewOptional configuration!
---
PAX Wasserkuppe L-ST Emergency Backpack in different size and colors
Features
Combination with PAX-Organizing-System (POS)

Product is fully reinforced and padded

The shoulder straps can be removed if necessary
The Wasserkuppe with 3 side pockets
For the Wasserkuppe L-ST we extended our base model with 3 practical side pockets.  You can use the Wasserkuppe L-ST as a 2-backpack system and organise it clearly and variably. The Wasserkuppe is POS-compatible.
Flat neck brace compartment on the front
On the front of the Wasserkuppe L-FT2 we have integrated a very long, flat compartment in which you can accommodate a neck brace (however, this sometimes leads to damage of the material, depending on the manufacturer of the neck brace). Behind this compartment you access the separate document compartment via a side zipper.
Good body with brains - and a lot of rubber loops
The body of this backpack shows its true organisational talent. Here you can arrange our optional PAX inside pockets freely and easily. ll around the body frame we have attached wide rubber band loops. With these you can stow masks for example. If necessary, you can remove the rubber band loops or replace them. In addition, we have attached flat clear bags in the frame so you have examination gloves for example, at the ready. All PAX Wasserkuppe rubber band loops are marked either red for circulatory safety materials or blue for airway safety materials. In combination with the optionally available inner pouches, which are also marked in colour, this helps implement optimum organisation within your backpack.
Handy for the little things
In the Wasserkuppe L-ST we have extended our popular backpack with all its typical features with three side pockets. In it you can stow for example, stethoscope, bandages or sharps container for quick access. You do not need to open the backpack for little things thus protecting the interior from dirt. It is very convenient and reduces the cost of cleaning
Well thought-out design
You can carry your PAX Wasserkuppe sideways or lengthways as we have given it two handgrips. These can be easily disinfected and immediately found thanks to the eye-catching colour. The shoulder straps can be taken off and replaced if they have become so dirty through regular use that washing does not help. Should you ever get stuck somewhere simply remove the backpack using the buckles.
The firmly riveted feet of the PAX Wasserkuppe give it a good ground clearance, so you can leave your backpack in the dirt. If they wear out, you can either replace the feet yourself or use our repair service. When you fully open the backpack, the zipper goes into a cover made from heavy-duty material. This increases their life and protects them from abrasion.
Unmistakable: Reflective on five sides
Better safe than sorry: That's why we provided the Wasserkuppe with reflective strips on 5 sides. Together with the PAX triangle on the front and on the back there is an unmistakeable warning effect.
The magnetic system for the inside pockets makes it easier to clean and disinfect.
The serial number of the PAX Wasserkuppe backpacks are always on the upper handle.
Expansion possibilities
The magnetic versions of the PAX Wasserkuppe series have magnets inside, which are incorporated into the rear wall. With their help, you can easily attach your PAX inner pouches and modules in the magnetic version to the backpack. In addition, the elimination of fluff and velcro strips promotes the cleaning and disinfection of your PAX Magnet products.
The snap fasteners in the lid can be used to attach the following optional PAX centre panels:

• PAX center panel WK module - 2019 - Magnet
• PAX center panel WK infusion/intubation - 2019 - Magnet
• PAX center panel WK ampullarium PCI - 2019 - Magnet


Dimensions
Made to use
This product is designed for daily use
Downloads
Materials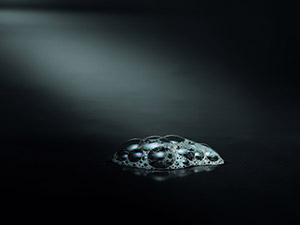 p
Pax-plan
PAX Plan is easy to clean. We have to admit, this doesn't sound like having a lot of fun-but for some of you a special hygiene of the PAX bags is very important. Therefore we were looking for a material featuring a possibly plane surface.
see more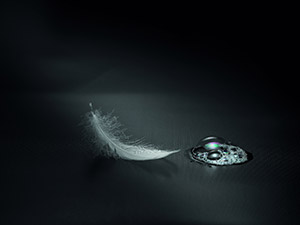 t
Pax-tec
The PAX-Tec material is a mixture of polyester fibers which are extremely resistant against mechanic impulses and polyurethane which is responsible for the smoothness of the fabric. In addition to that it is free of Latex and PVC.
see more
Kundenbewertung
Deine Meinung ist uns Wichtig!
---
Please do not exceed the text areas marked by the green borders