For usage of the P5/11 2.0 please use a tablet or a desktop computer / laptop
Preview
×
×
The box is full. Additional modules are not added inside the box, however below it. Add module?
2
Modules and accessories
PAX Function Module P5/11 - Medication
Not available PAX lid module P5/11 2.0 - loop set
Not available Select basemodel
Please select the appropriate Version for your new P5/11 emergency backpack. In the course of the individual configuration you can configure each inner pocket individually. (dividers / centre panel / colour).
Your configuration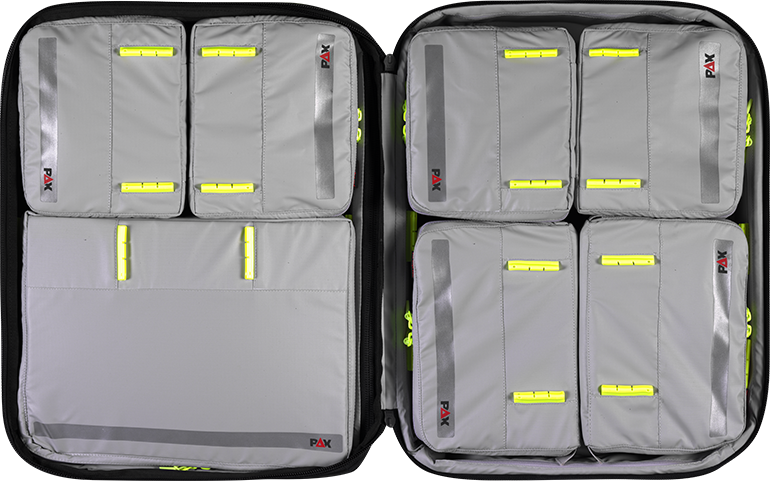 Tec
Material
Color
Divider systems and middle walls
Please choose your desired module, middle wall and accessories on the left side
With one click on the inner pocket in the corpus you can define the individual configuration possibilites per element.
My
P5/11
Please do not exceed the text areas marked by the green borders