Whether as office, school, shopping or leisure backpack - in the contemporary PAX design it always cuts a "good figure. "  In addition to the adjustable inner compartment its outer pockets offer extra, easily accessible storage space.
Roller Daypack Klamottenlüfter
without PAX clothing fan
with 2 x PAX clothing fan
Delivery time
4 - 5 Tage (Bei Verfügbarkeit)
---
Cool and practical design
Whether as office, school, shopping or leisure backpack - our PAX Roller Daypack is extremely practical and versatile. In the contemporary PAX design it always makes a "good figure." For improved visibility, we provided it with reflective material on all four sides. In addition, you can attach a suitable taillight or similar to the closure of the roll top. This way you are always clearly visible even in the dark and cloudy weather.
First class materials
With its water-repellent material and rainproof roll closure, it protects its contents from moisture and dirt. Our PAX Rip-Tec is also extremely light and abrasion-resistant. This makes the PAX Roller Daypack the ideal companion.
Clever divisions inside and outside
The padded laptop compartment, which is accessible from the outside, allows quick access without having to open the backpack completely. In the main compartment, it is large enough to easily fit A4 folders or similar. With the roller top you can increase the capacity of your backpack, if necessary.
The side pockets offer additional, easily accessible storage space. On closer inspection the 2 outer pockets become 5 . On the left side there is a second pocket for drinking bottles on the large zippered one. On the right, we attached another, well-hidden pocket on the back and along the entire length of the large zipper pocket. The extremely practical key clip inside saves the tedious searching. It can be removed with just one click – this way your keys are always safely stored and ready to be used. As a small extra, there is another inner pouch, which thanks to its mesh-optical material gives insight into its contents.
The backpack of the many possibilities
You have the choice of whether we should deliver your PAX Roller Daypack empty or with the two optionally available clothes bags. Especially for athletes or on trips, the clothes bags are highly recommended. They keep the interior dry and free of unwanted odors.
Comes without content
Dimensions
Downloads
Materials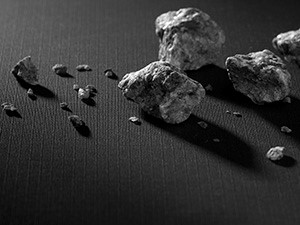 RIT
Pax-RIP Tec
PAX-Rip Tec is our new and extremely abrasion resistant material, which we use for lightweight backpack solutions. Fabric: Polyamid with PU coating on both sides. Weight: 246 g/m²
see more
Please do not exceed the text areas marked by the green borders