PAX pannier bag M - IP54 Waterproof (IP54) bike-bag for front use with universal rack system. For this purpose you need a so-called low rider rack.
They can be used as small back rack bags as well. Fast access due to the center buckle closing mechanism with lots of space inside.
Picture similar!
Please notify me as soon as the product is in stock.
PAX Bicycle Bag M, different colours
Features
This product is supplied with shoulder straps included in delivery volume
Whether for our sporty first-aiders on their bikes, the big tour or the daily ride into town, PAX has the right bike bag for you.
Our waterproof PAX Bicycle Bag M is the ideal front bag. With its universal mounting system, it can be attached to the front wheel quickly and easily. Its smaller size compared to the PAX bicycle bag L makes it the perfect front wheel bag, as it prevents overloading. For this purpose you need a so-called low rider rack. It can also be used as a small carrier bag on the rear wheel.
The central plug lock allows quick access to the equipment stored inside. With its big storage space, it is perfectly suited to store all the necessary materials for the initial treatment in a space-saving manner and protected from all external influences. It can be equipped with our optionally available PAX inner bags and modules  according to your individual wishes.
Our Pax Transparent Inner Pouches find secure hold inside. They can easily be removed thanks to the quick and easy to open plug fastener.
The design of the bag allows the use on both sides of the rack. Equipped with a universal fastening system, our panniers can be attached to almost any bicycle rack.
Of course you can also use our bicycle bag for your daily ride to the office, to university or to the countryside. Your notebook will find just as much space and secure hold as your folders or picnic equipment. Thanks to our Quick-Lock mounts, you can remove and reattach the carrier with one grip.
Our optionally available PAX Shoulder Strap Comfort allow you to carry your bag comfortably on your back when you continue your trip on foot.
Picture similar!
Dimensions
Downloads
Materials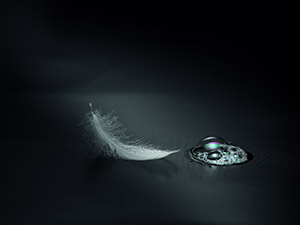 tec+
Pax-Tec+
Es hält und hält und hält und hält – und hält! PAX-Dura fühlt sich in jedem noch so unwirtlichen Gelände zu Hause, ist extrem unkompliziert. Wenn PAX-Dura ein Kleidungsstück wäre, dann eine Blue Jeans. (So fasst es sich übrigens auch an.)
siehe mehr
---