Our PAX Crossover Bag Crag (dimensions: 34x14x10 cm) is the perfect companion for private use. Made of PAX Rip Tec and a volume of 3.35 liters, the ergonomic and compact design gives you quick access to the content.
Please notify me as soon as the product is in stock.
Colors
dark blue
red
yellow
green
black
colorful
The practical PAX crossover bag for everyone
Thanks to its compact and ergonomic design, our PAX Crossover Bag Crag allows freedom of movement and quick access to its contents. Its applications are extremely versatile. Whether as a leisure, travel or work bag. It is suited for adults and children and perfect for bike rides, day trips, hiking, traveling, camping, shopping and the office.
PAX crossover bag with practical division
The large main compartment is open over the entire length of the bag. It has two compartments in the back wall for smaller utensils. On the front between the PAX logo and the reflex strip there is a slightly smaller zipped compartment. For items that should be well hidden and stowed close to the body, we have added another zipper compartment on the back facing the body.
Our PAX crossover bag takes the weight off your shoulders
With its padded back panel and wide, adjustable shoulder strap, our PAX Crag is extremely flexible and comfortable to wear. The clip closure responsible for the length adjustment of the carrying strap is easy to use due to its size and contributes to the improved visibility due to the day glow yellow colour. The high-quality Rip-Tec material is water-repellent, abrasion-resistant and ultra-light. Even at maximum load yout hardly feel it. The robust zippers are extremely smooth-running and through our Easy Zip It's in daylight yellowvery eye-catching and easy to grasp.
The PAX Crossover Bag Crag is ideal for storing valuables and other compact items that men and women like to keep close to their bodies when on the move, such as mobile phone, ID card, bank card, wallet & Co.
Comes without contents!
Dimensions
Downloads
Materials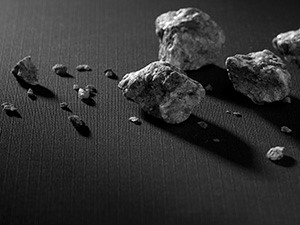 RIT
Pax-RIP Tec
PAX-Rip Tec is our new and extremely abrasion resistant material, which we use for lightweight backpack solutions. Fabric: Polyamid with PU coating on both sides. Weight: 246 g/m²
see more
---