PAX see-through module P5/11 2.0 - MB
PAX see-through module P5/11 2.0 - MB offers space for various small materials.
PAX Klarsichtmodul P5/11 2.0 - MB bietet Platz für diverse Kleinstmaterialien.
The PAX clear view module P5/11 2.0 - MB can be optionally equipped with accessories. The integrated fluorescent yellow fastening rails allow the insertion of up to two centre panels. For the PAX clear view module P5/11 2.0 - MB, four different centre panels (clear view pockets, loops, clear view pockets/loops, variable loops) are available as optional accessories.
The stabilised walls of the module ensure a high degree of stability even outside the backpack.
The welded-in metal discs in the base of the clear module enable easy and secure magnetic positioning in the backpack versions made of PAX-Tec material of the new PAX P5/11 2.0 series.
The colouring of the clear module is done via the optionally available coloured handle. An integrated labelling field provides sufficient space for further information. A corresponding colour scheme ensures quick orientation when in use and thus improved work on the patient. The handle is attached using the fluorescent yellow fastening rails. The handle is easy and safe to replace.
The PAX handle Module P5/11 2.0 is not included in the scope of delivery and is available as an optional accessory.
Dimensions
Downloads
Materials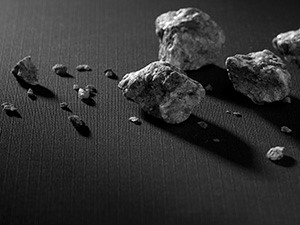 RIT
Pax-RIP Tec
PAX-Rip Tec is our new and extremely abrasion resistant material, which we use for lightweight backpack solutions. Fabric: Polyamid with PU coating on both sides. Weight: 246 g/m²
see more
---