PAX Oxygen Bottle Bag bicycle rack
PAX oxygen bottle bag - bicycle rack
Our oxygen cylinder bag for the environmentally friendly transport - fits all common bicycle racks.
PAX Oxygen Bottle Bag bicycle rack
Features
waterproof
Compact oxygen bag for transport by bike
We developed this compact bag for the environmentally friendly transport of oxygen cylinders. Our oxygen bag is very light and yet withstands the highest demands. In addition, it is really easy to clean, which is extremely practical when transported on a bicycle rack.
Takes the oxygen even to places that are difficult to access
With this bag you can take the oxygen required for rescue operations to places that are not accessible or very difficult to access by car. Even a resuscitator bag and other inhalation accessories can be stored in this practical bag.
Robust and variable
The universal holder, which is permanently mounted on the underside, allows you to attach the oxygen bag to all standard luggage racks. The reinforced bottom gives the bag additional stability. With the yellow push-in fasteners the bag can be variably adjusted. Inside to accommodate different bottle sizes. Outside to enlarge or reduce the size of the entire bag.
Dimensions
Downloads
Materials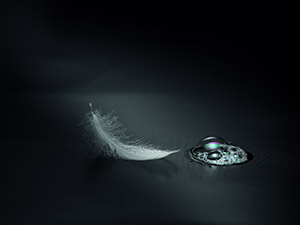 tec+
Pax-Tec+
Es hält und hält und hält und hält – und hält! PAX-Dura fühlt sich in jedem noch so unwirtlichen Gelände zu Hause, ist extrem unkompliziert. Wenn PAX-Dura ein Kleidungsstück wäre, dann eine Blue Jeans. (So fasst es sich übrigens auch an.)
siehe mehr
---