The standard backpack Wasserkuppe L FT2 with integrated trolley system, which offers good rolling characteristics even on uneven terrain due to the large rolls.
Comes without inner pouches and center panel!
Illustration similar - new design!
Features
Product is fully reinforced and padded
Just pull
The design corresponds to the standard model Wasserkuppe FT2. The integrated trolley system offers good driving safety due to its wide wheelbase. The handle can be locked in 2 heights. In case of emergency, shoulder straps are also provided so that even rough terrain is no problem.
Dimensions
Made to use
This product is designed for daily use
Downloads
Materials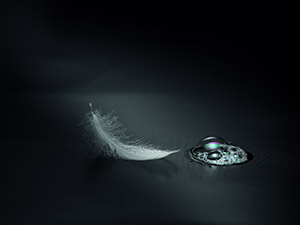 t
Pax-tec
The PAX-Tec material is a mixture of polyester fibers which are extremely resistant against mechanic impulses and polyurethane which is responsible for the smoothness of the fabric. In addition to that it is free of Latex and PVC.
see more
---