Very compact oxygen cylinder case for a 2L cylinder incl. pressure regulator and demand value.
PAX Mini Oxy Compact M - Bag for oxygen transport
Features
This product is supplied with shoulder straps included in delivery volume

Product is fully reinforced and padded
Compact for oxygen transport close to the patient  
When we developed the Mini-Oxy-Compact, we had in mind a pocket that was as compact as possible for transporting oxygen close to the patient. The result is a light bag with which you can provide oxygen for inhalation during transport or rescue service and also have a resuscitation bag handy.
Sturdy and practical: it likes to hang
Cleverly threaded in, the zippers on the outside of the bag make it easy to attach to a stretcher. The stabilized bottom prevents the bag from sagging. The buckles can also be removed (and thanks to the supplied threading instructions, they can be quickly re-installed).
The pinch with the handle
The handle isn't in the middle of the bag, you might think. You already suspect it: Here too we have thought something. We have placed the handle so that it precisely balances the bag with the oxygen bottle. By the way, you can easily get the bottle in and out of your bag using the large two-way zipper. The robust zipper runs over three sides. This also ensures quick access to the pocket on the inside. The internal push-fit fastener secures the bag against complete opening if required. A shoulder strap is included.
Accessories sold separately
Magnetic fasteners for the stretcher holder
Dimensions
Made to use
This product is designed for daily use
Downloads
Materials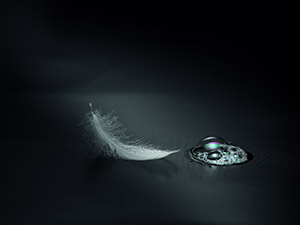 t
Pax-tec
The PAX-Tec material is a mixture of polyester fibers which are extremely resistant against mechanic impulses and polyurethane which is responsible for the smoothness of the fabric. In addition to that it is free of Latex and PVC.
see more
---