The PAX Office Buddy with the dimensions 29x49x18 cm (WxHxD), a volume of 25.6 liters and its timeless PAX design is your robust companion for work, school, university or leisure. It comes with many practical features that make your everyday work a lot easier. You can easily store all important office utensils such as laptop, tablet and documents in it. You can carry it either as a backpack or a carrying bag. The extremely hard-wearing PAX-Dura material easily withstands heavy loads even in adverse weather conditions.
Please notify me as soon as the product is in stock.
| Colors | Material |
| --- | --- |
| black | PAX-Dura |
| black/red | PAX-Dura |
| black/darkblue | PAX-Dura |
| black/day bright yellow | PAX-Dura |
PAX office backpack Office Buddy
The practical PAX office and leisure backpack in a cool look
Our PAX Office Buddy impresses with the practical design in combination with its cool look. Its various compartments offer plenty of space for your office utensils and other items. You can carry it comfortably on your back or with the practical carrying handle. Its extremely durable material withstands heavy loads without any problems, even in adverse weather conditions.
Our clearly arranged office and leisure backpack
The spacious main compartment offers plenty of storage space for folders, files  and other, larger office utensils. The additional compartment offers space for mouse, charging cable and co.  It allows insight on its contents due to its structure in web optics.
In the padded laptop compartment with a slot for laptop or tablet as well as in the second compartment for a notebook or similar, the contents are well protected and safe from external influences.
The separate front compartment with organiser function ensures that you have your office utensils clearly arranged and at your fingertips at all times. Here you find lots of compartments and loops to store phone, pens, wallet, business cards, keys, etc. You even find a practical key clip which saves you the hassle of searching for your keys.
In addition we attached a compressible beverage bag on the outside whose capacity you can adjust to the size of your drinking bottle with the help of a push button. This prevents your office items and the drink from making unwanted contact. Of course, you can also use it as an additional, quickly accessible storage space. If you want to be on the safe side, you can deposit your valuables in the side-arranged secret compartment. Here they are very well protected from prying eyes. Another very practical feature are the straps fitted at the upper end of the backstrap straps for attaching a yoga mat, a jacket and the like. With their help you can get rid of your jacket in warm weather without having to carry it in your hands.
Our PAX Office Buddy is a true lightweight
Its light weight in combination with the pre-formed back padding as well as the comfortable carrying handle and the ergonomic shoulder straps with integrated chest strap guarantee a pleasant wearing comfort even on longer distances.     
By the way... Our zipp extensions, the so-called Easy-Zip It's, are not only very well visible in their daylight yellow material. They are also extremely durable and don't mind if you pull them hard. That's exactly what we developed them for. We also use them for our rescue bags, which are exposed to the heaviest loads on a daily basis.
All in all an office backpack that impresses with top functionality and first-class wearing comfort.
Delivery without stuffing!
Dimensions
Downloads
Materials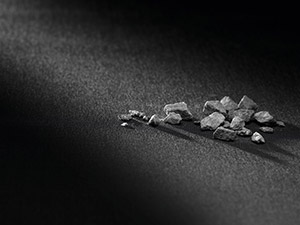 d
Pax-dura
It withstands and withstands and withstands and withstands – and withstands! PAX Dura feels at home in any inhospitable area and is extremely uncomplicated. If PAX Dura was a piece of clothing, it would be a blue jeans. (By the way, it feels like that.)
see more
---