Compact emergency bag for oxygen transport with one-hand opening for 2 liter cylinders and accessories, incl. separate foot suction pump bag.
Oxygen Bag PAX Oxy Compact M
Features
This product is supplied with shoulder straps included in delivery volume

Product is fully reinforced and padded

The shoulder straps can be removed if nece
WITH ONE HAND FOR QUICK OXYGEN SUPPLY
This compact PAX Oxy Compact M oxygen bag convinces with a double-barrel zipper for quick access. You open it with one hand on the typical PAX handle (which is not used for carrying here). In addition to the oxygen cylinder with pressure reducer and demand valve, the bag also holds accessories such as resuscitation bags with masks and the hand suction. In a separate compartment you can stow the foot suction. The PAX Oxy Compact M emergency bag can also be worn as a backpack with the shoulder straps.

RESUSCITATOR BAGS CAN BE PRE-CONNECTED TO THE BAG.
You can connect the resuscitation bags with masks to the demand valve. They are stored ready to hand in rubber pockets on the opening side of the bag. For quick access, the bag can be opened completely on one narrow side. In the front part of the bag, you can keep things tidy with the pockets on both sides.
SEPARATE COMPARTMENT FOR THE SUCTION PUMP
The separate compartment for the suction pump and accessories can also be opened with one hand. When you change the oxygen cylinder, simply remove this compartment. Then secure the cylinder in the rear area with two Velcro straps. At the front, you secure it with a buckle to prevent it from falling out.
IT STAYS STRAIGHT THANKS TO THE BASE PLATE
The base plate is housed in the intermediate compartment of the base in the tried-and-tested PAX way. So you can take it out, for example, if you want to give your Oxy-Compact-M a spin in the washing machine. When inserted, your bag will stay straight if you hold it by the carrying handles, shoulder it with the included shoulder strap or attach it to the carrying bar.
ON REQUEST WITH STRETCHER HOOK
We have equipped the Oxy-Compact-M with fasteners on the back and bottom side. Here you can mount optionally available metal angles. With these stretcher hooks you can easily hang the bag e.g. on roll-in stretchers.
Dimensions
Made to use
This product is designed for daily use
Downloads
Materials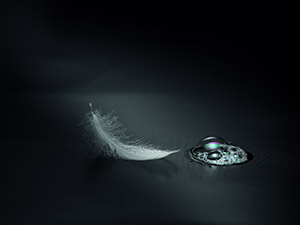 t
Pax-tec
The PAX-Tec material is a mixture of polyester fibers which are extremely resistant against mechanic impulses and polyurethane which is responsible for the smoothness of the fabric. In addition to that it is free of Latex and PVC.
see more
---