PAX Pro Series - Ampoule Kit Narotic Substances 9
Narcotic substances safely packed and quickly accessible. Suitable for different ampoule sizes and different configurations with see-through field for the content list. To be fixed by means of a belt loop, by a belt clip or by an optional PAX-Lock-System.
Image similar/Comes without contents
Please notify me as soon as the product is in stock.
PAX Pro Series - Ampoule Kit Narotic Substances 9
BTM safely packed and quickly at hand. Suitable for different ampoule sizes in various constellations, including a transparent field for the contents list. Easy to attach with belt loop or optional PAX lock system.
THE PRACTICAL PAX PRO SERIES AMPOULE CASE FOR YOUR BTM EQUIPMENT.
The transparent field on the front can be used to store documents that you want to keep an eye on, e.g. the contents list. The ampoule case can be easily attached to your belt using the tabs on the back or with our optional PAX Lock System. Combined with its light weight and compact dimensions, it is easy to transport.
COMPACT, ROBUST AND EASY TO CLEAN
The zip of the main compartment is very durable and designed for regular use. The zip extensions, our PAX Easy Zip Its, are made of one piece, which makes them easier to disinfect and clean. They won't take offence if you give them a good tug, that's what we designed them for. To protect the ampoules from damage, the ampoule case has foam on the front and back.
Available in the colours fluorescent yellow and red.
Delivery without contents
Dimensions
Made to use
This product is designed for daily use
Downloads
Materials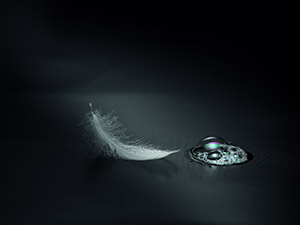 t
Pax-tec
The PAX-Tec material is a mixture of polyester fibers which are extremely resistant against mechanic impulses and polyurethane which is responsible for the smoothness of the fabric. In addition to that it is free of Latex and PVC.
see more
---