Our well-known travel trolleys in the revised version offer plenty of storage space as well as flexible carrying comfort thanks to the extendable trolley handle and the two carrying handles on the side and head end. They are available in size M and L and come in our extremely durable PAX-Tec material.
The versatile PAX travel trolley
Whether for a short trip over the weekend, business trips or holidays with the whole family - our compact PAX travel trolleys in the revised version are versatile and convince with their generous space and the extremely smooth-running wheel system. It is so quiet that you sometimes forget that you are dragging your entire luggage behind you.
Well thought out trolley design
The large main compartment easily swallows your wardrobe and is equipped with an extra cover including 2 flat mesh pockets. Here you can store  used clothes, magazines and other items.
The small top compartment is ideal for keys, phone or boarding pass. It has a mounting option specifically for your keys. This saves you time-consuming searching in the main compartment.
The lid of the PAX travel trolley can be rolled up and secured with a G-Hook strap. This is very practical, because you have unlimited access to the contents, if the stay in the hotel is a little longer and you do not want to store all your luggage in the closet. On its inside it also has 2 flat mesh pockets for used laundry, magazines and other items. In the two extra small zippered compartments you can store valuables such as wallet, cell phone and sunglasses.
At the top of the trolley you will find a small "Garage" for our zipper extensions, the so-called Easy-Zip-It's. They are not only very visible in their daylight yellow material. They are also extremely durable and don't blame you if you pull them properly. Because that's what we developed them for. We also use them for our life-saving bags, which are subjected to the heaviest stresses every day.
The PAX travel trolley comes on quiet wheels
In addition to the typical trolley telescopic handle with a length of 40 cm and 2 snap points, you can also transport our travel companion on the large, ergonomic handles on the side and head of the trolley. Another, very practical carrying handle at the bottom offers a further possibility of transport and allows easy loading.
The extremely durable PAX Tec material ensures that you have a long time of fun on your PAX travel trolley. In addition, it is very good to clean. Thanks to its reflective materials, it is always easily visible.
The low weight in combination with the comfortable transport options guarantees a comfortable travel comfort even on longer distances. The PAX Travel Trolley is available is size M and L.
Comes without contents
Dimensions
Downloads
Materials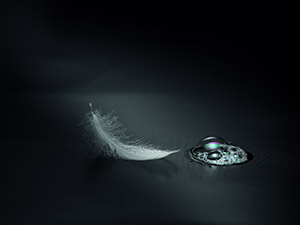 t
Pax-tec
The PAX-Tec material is a mixture of polyester fibers which are extremely resistant against mechanic impulses and polyurethane which is responsible for the smoothness of the fabric. In addition to that it is free of Latex and PVC.
see more
---