Compact emergency backpack with front pockets inside. Removable elastic loops around the body frame which can be exchanged for shorter versions if required. There are also inside pockets for small items permanently integrated into the frame.
Newpromote_configuration!
PAX emergency backpack Berlin
Features
Product is fully reinforced and padded

The shoulder straps can be removed if nece
ENOUGH SPACE AND STILL COMPACT
Our emergency backpack Berlin forms the link between our Wasserkuppe backpacks and the Feldberg range. It is compact and still offers you enough space for good emergency equipment for your daily use. The front pockets are set inside. In them and in the optionally available, colour-coded Velcro pockets, you can store your equipment thematically separated, in accordance with the ABC scheme.
FRONT POCKETS, WHICH ARE ALSO INNER POCKETS
To keep the backpack narrow, we have placed the front pockets inside. You open it from the outside with a double zipper. From the inside you also access the front pocket. If necessary, you can reach into the body of the backpack via the front pocket without opening it completely. Infusions and accessories are stored in the double loop rows of the lower front pocket. Diagnostic materials, for example, fit into the upper front pocket.
PLENTY OF RUBBER LOOPS
In the body you will find numerous rubber loops (which you can take out or exchange for shorter ones). You can attach smaller parts such as respiratory masks quickly and easily. You can stow your gloves, for example, for DeepL access in the tried and tested transparent pockets that are firmly attached to the frame
EXCELLENCE - EVEN FROM THE OUTSIDE
Of course we have taken just as much trouble with the exterior design. Your emergency backpack Berlin has a handle on the top and on the side. You can replace the shoulder straps (with quick release buckle). To protect your backpack from moisture, the bottom is made of PAX-Lon. Even if you let j. w. d. he stands on his four firmly riveted feet at a safe distance from dirt and moisture. You can replace the feet yourself if necessary. Or we can do it for you in our repair service. To protect the sliders of the zipper from wear and tear, park them in a zipper garage with the rucksack open. When closed, this garage protects the zipper chain from abrasion.
Dimensions
Made to use
This product is designed for daily use
Downloads
Materials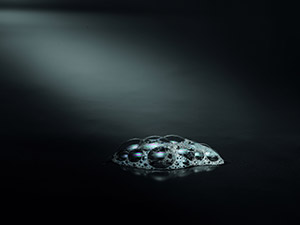 p
Pax-plan
PAX Plan is easy to clean. We have to admit, this doesn't sound like having a lot of fun-but for some of you a special hygiene of the PAX bags is very important. Therefore we were looking for a material featuring a possibly plane surface.
see more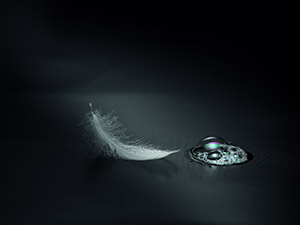 t
Pax-tec
The PAX-Tec material is a mixture of polyester fibers which are extremely resistant against mechanic impulses and polyurethane which is responsible for the smoothness of the fabric. In addition to that it is free of Latex and PVC.
see more
Please do not exceed the text areas marked by the green borders
---